Turn your spend data into savings with Lightscope advanced analytics
Lightscope spend analytics helps CFOs and procurement teams achieve 100% spend visibility, reduce operational cost & risk and drive strategic value into their organisation.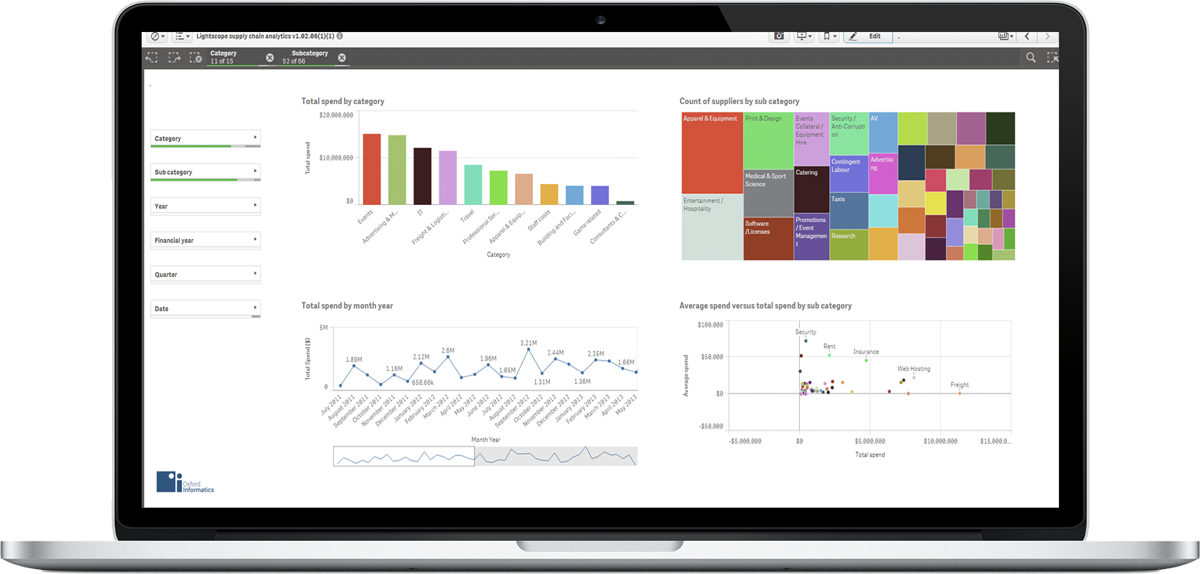 The Lightscope spend analysis platform was designed by procurement professionals to let you extract more value from your data…
Cost containment
In order to control cost, you need to understand them.  Get a high level view of your supply chain costs and then drill down into the detail to create specific action plans.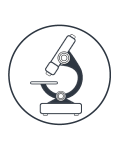 Visibility
Unlock the potential of your data using industry leading visualisations to give you and your management team a complete picture of your supply chain performance.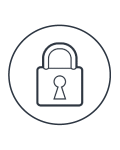 Risk
Understand the risk profile of your supply chain by analysing suppliers and develop risk mitigation strategies.
Our spend management solution is trusted by blue chip brands and medium to large scale organisations worldwide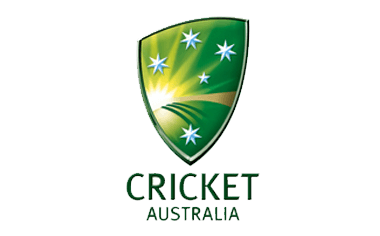 "Lightscope provides the analytics I have wanted for a long time – we understand our supply base and costs in a way that our previous tool simply could not provide.  Category plans, supplier performance management and internal spend compliance are all delivering significant savings off the back of insight provided by Lightscope"

Here's how your organisation can benefit from our spend analytics…
Lightscope enables supply chain analysis through multiple lenses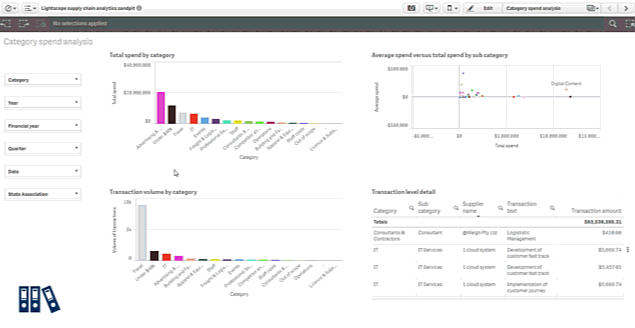 A cutting edge tool box and lasso function lets you look at your data by category, cost centre, supplier or project.  Providing you with a flexible 360 degree view to enable greater insight, control and risk mitigation.
From dashboard to spend transaction detail in one click
Organisations struggle to link high level metrics with transaction level detail.  Lightscope solves this problem in one click, providing complete oversight of your supplier performance together with specific details such as transaction text, date, invoice number, amount and more.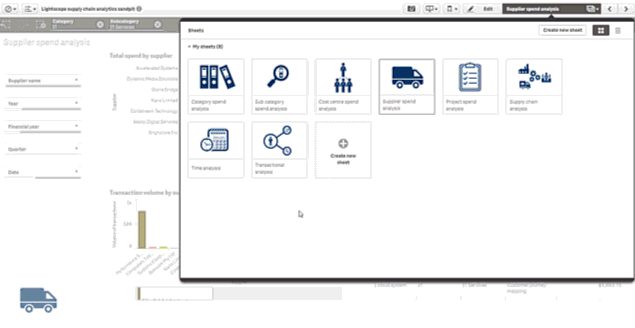 Quickly spot opportunities to optimise your supply chain
A company can spend more than two thirds of its revenue on buying goods and services, so even a modest reduction in purchasing costs or streamlining of payment schedules can have a direct impact on profit and performance.
Share your findings.  Make better, more informed decisions.
With up to the minute data analysis and easy output to presentation packs and reporting documents, Lightscope enables executives and managers to make more informed and actionable strategic decisions.
Benefit from rapid uptake and personalised support
Rest assured your data is secure and readily accessible 24/7
Held close to source in regional ISO14001 certified data centres using industry leading 2048 bit encrypted SSL secured communications, we ensure your data is both secure and easily accessed 24/7.
Take control of your organisational spend
Our team is ready to answer your questions and help you get up and running today
Or Contact Us on 0800 860 6287